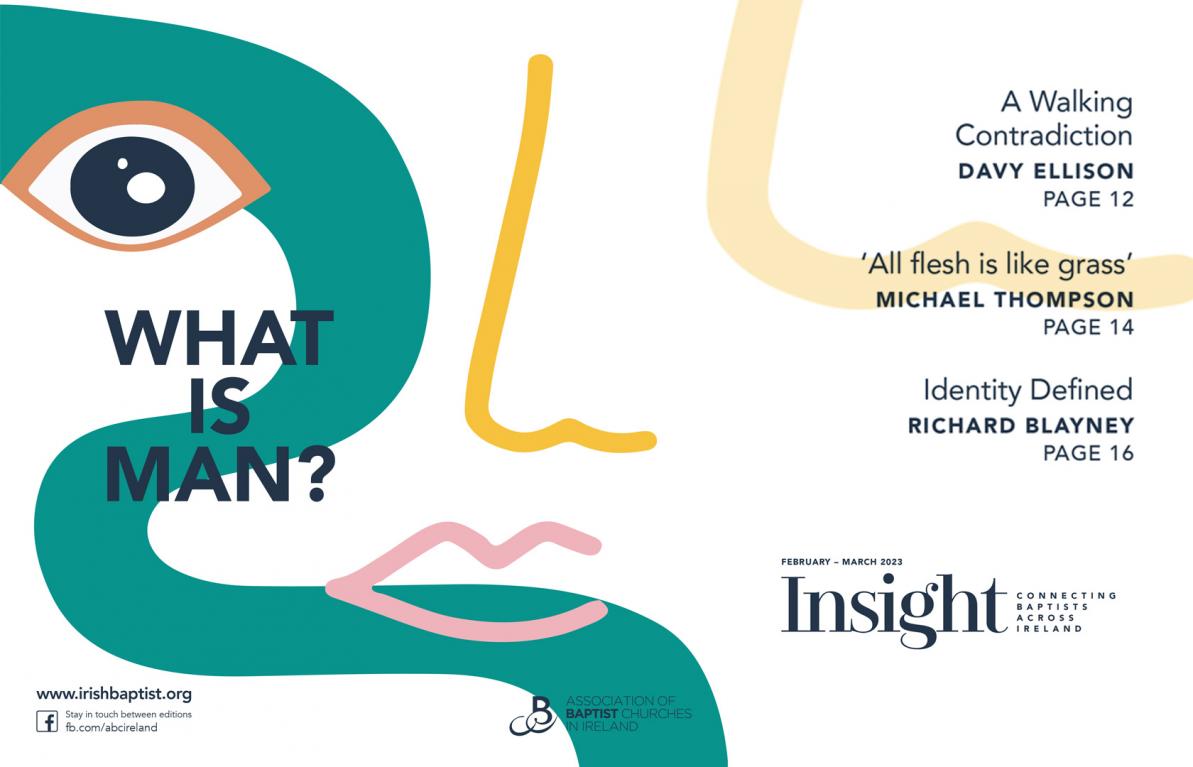 Sunday, 5 February 2023, the first issue of INSIGHT for 2023 touches down in churches. The cover headline highlights a question appearing in Psalm 8 - 'What is Man?'.
In an age when human beings are reduced to mere atoms, brought together by chance, it is useful to remind ourselves that our purpose on earth for the short time we are here is to glorify God. You can read more on this topic with articles from this edition:
'Humanity: A Walking Contradiction' (page 12),
'All flesh is like grass' (page 14),
'Identity Defined' (page 16).
Post-Covid three good trends have appeared in Baptist churches – churches are finding pastors to fill vacancies; churches are recording increased baptisms and churches are experiencing growth in membership. The number of vacant churches is heading down into single figures. Readers who keep an eye on the Association Prayer Diary will know that not too long ago the number of vacant churches was heading into the 30s.
Baptist Missions, the Irish Baptist College, Baptist Women and Baptist Youth all have reports about their work in this issue. Please read their reports, engage in prayer for the spread of the gospel and give thanks to God for answers to prayer.